How it started
Our story
Meet our founders - Yan & Phil.
Having met at university more than 7 years ago, Yan and Phil have collaborated on various projects since. Both driven by the desire to rethink the way objects are designed, they dreamed of manufacturing high quality products locally.
The first belt prototype was created in 2016 and it was not until now, after 6 years in the making, that they felt it was ready to be shown to the world.
As they learned over the years, carefully crafting such products requires not only passion, but also patience and a lot of testing in order to have a long-lasting impact.
When you receive your Aubier piece, we hope you feel the quality and carefully crafted details that go into everything we make.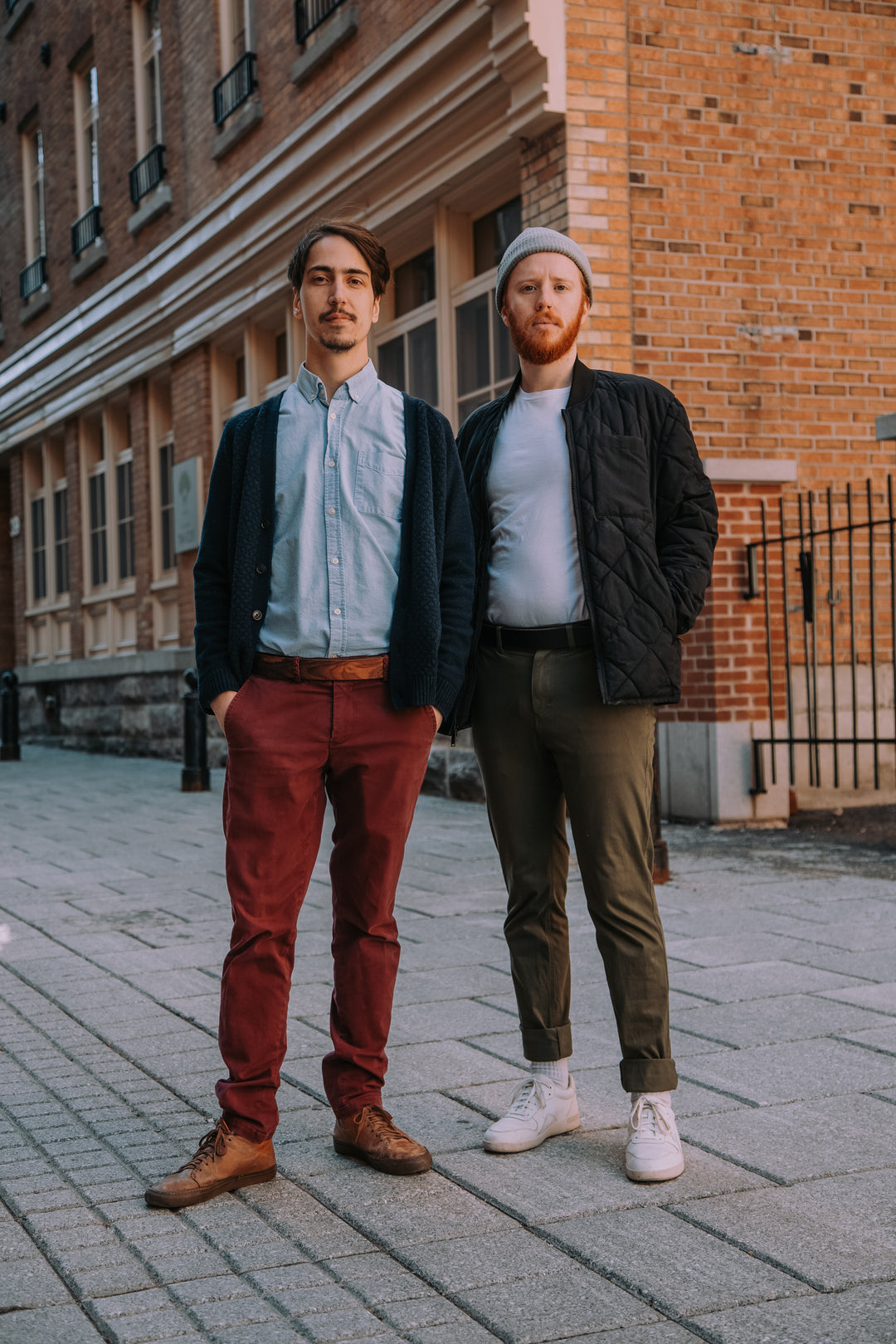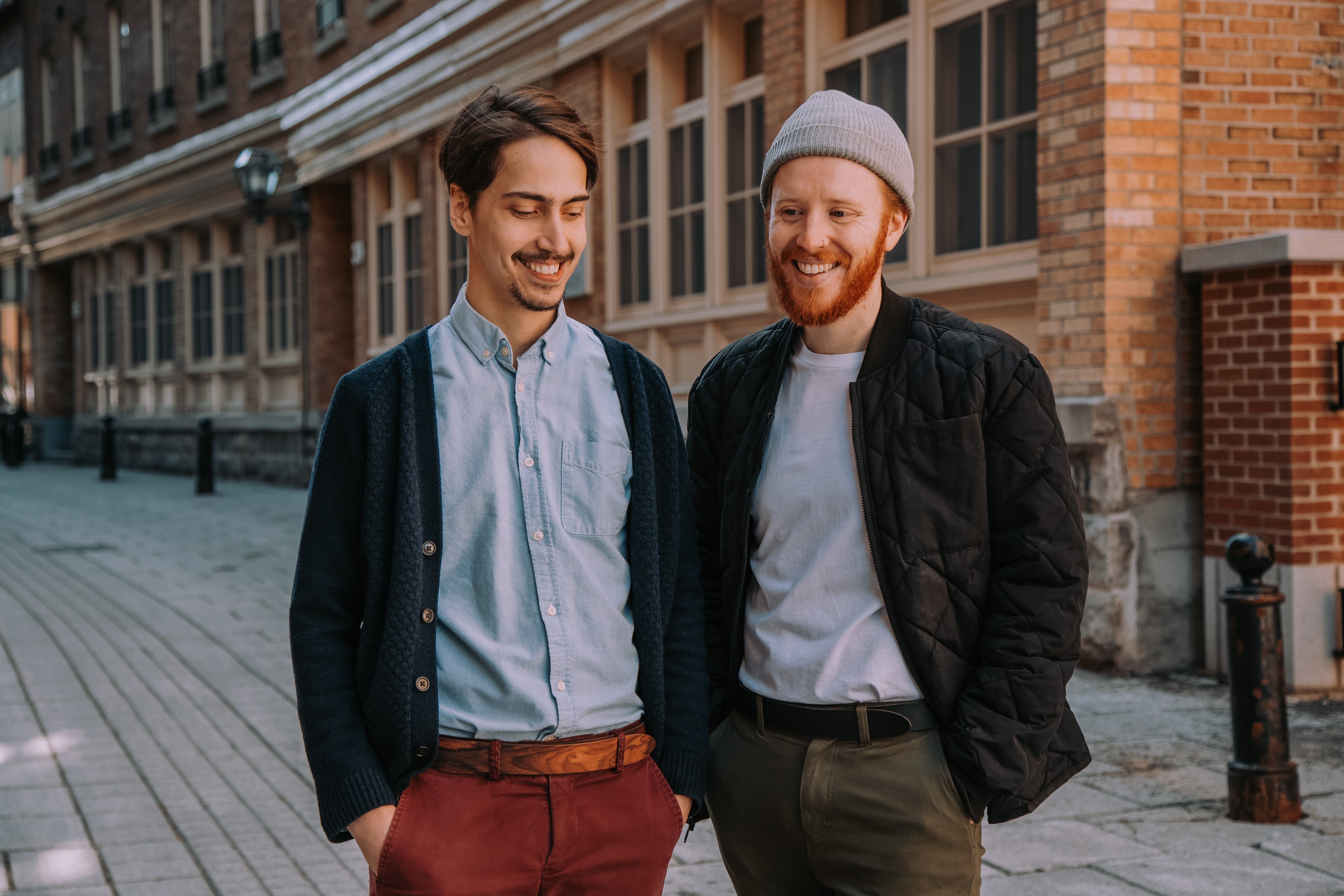 In an ideal of responsible consumption, we dare to imagine a world where fashion is mindful of environmental and social concerns. By engaging in a realistic and authentic improvement process, fashion becomes charged with purpose: fulfilling for those who create it and meaningful for those who wear it.

Yan, Co-founder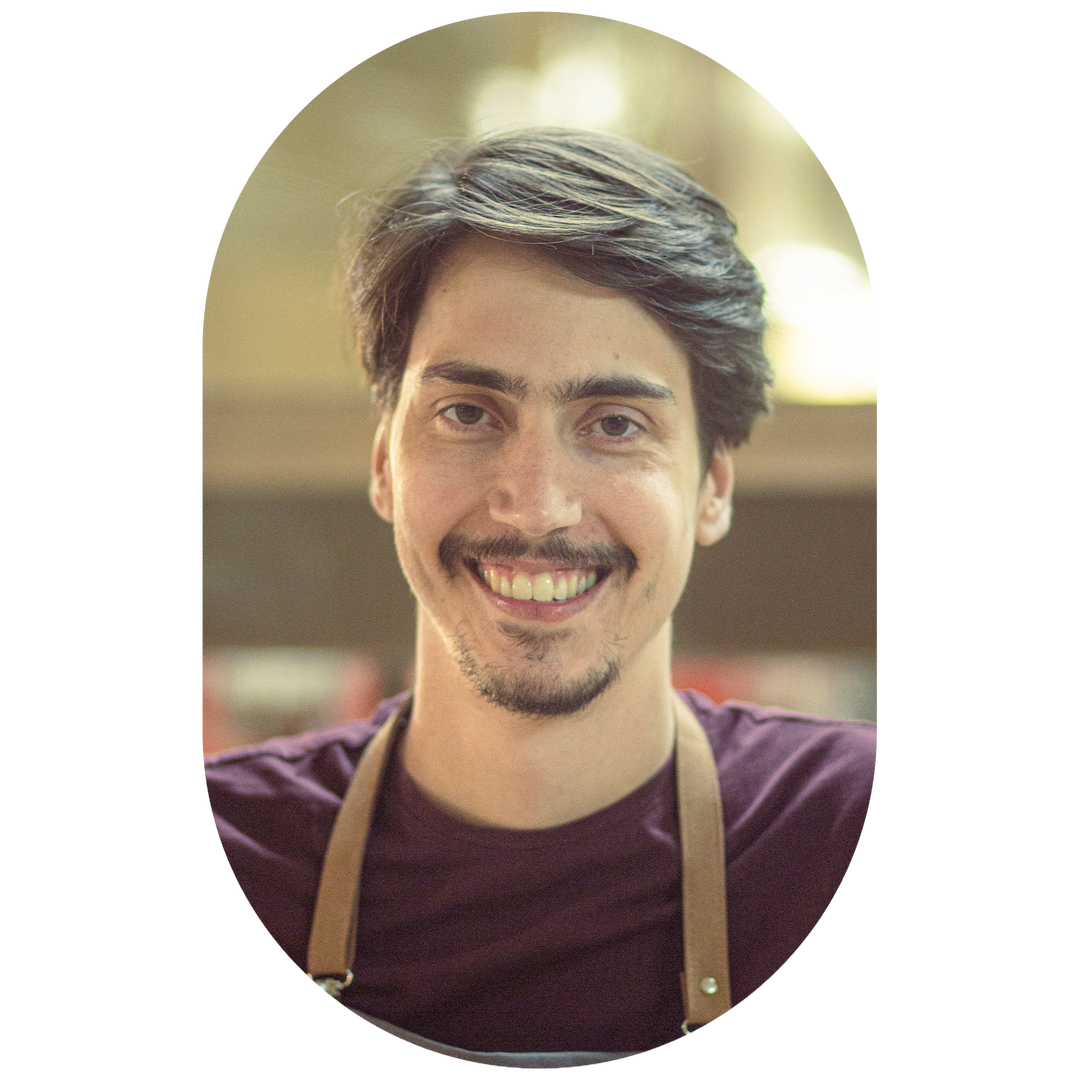 Yan Poirier
Co-founder

Yan is the artist / inventor behind Aubier. He started to conceptualize the very first wooden belts back in 2016. The desire to create perfect products has continued to fuel his zeal ever since. His knowledge of wood, CNC machines, and manufacturing enabled Aubier to be born.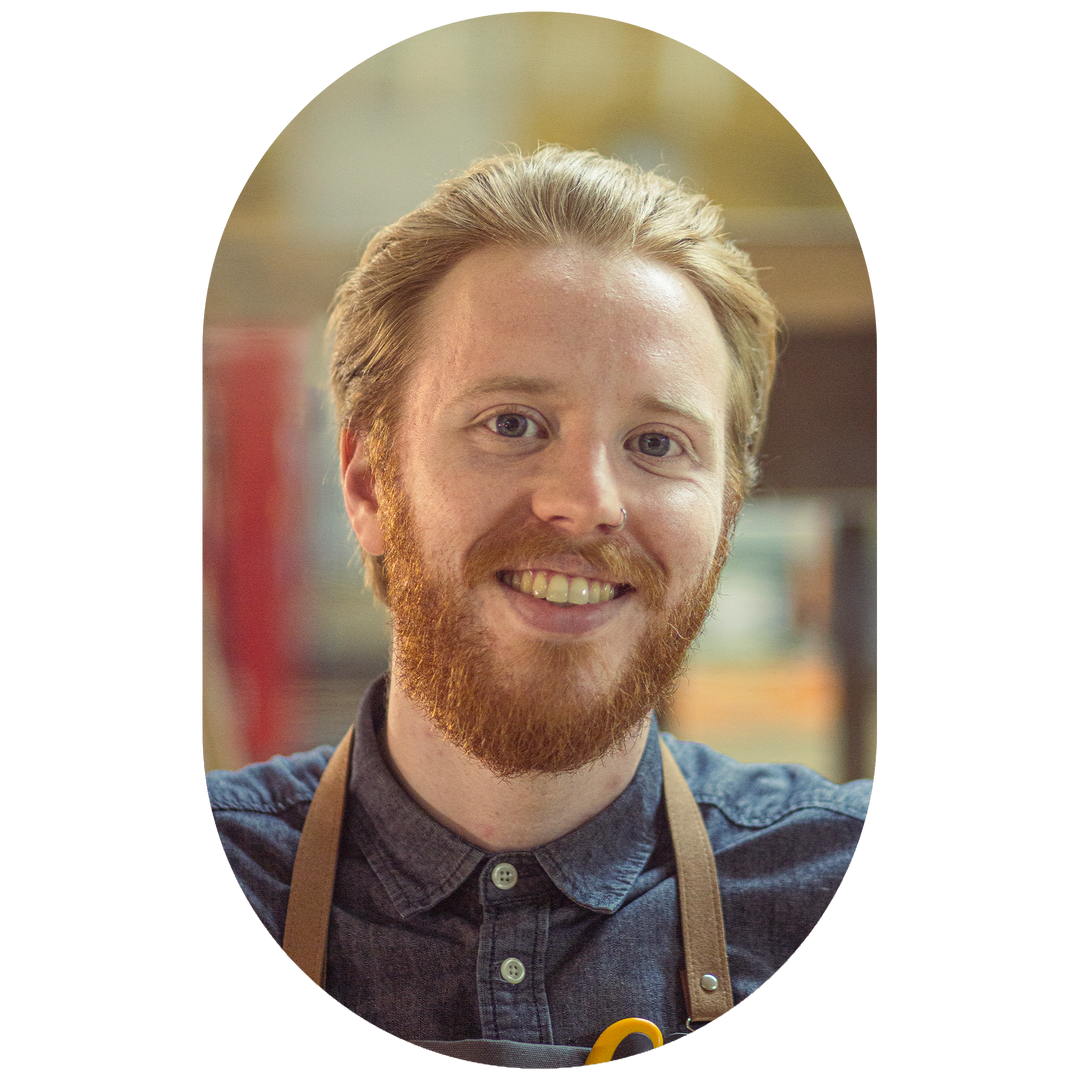 Phil Langlois
Co-founder

Graphic designer by training and entrepreneur at heart, Phil has a passion for projects where sustainable development is put forward. His experience in e-commerce led him to become a skilled manager with a holistic approach.
In harmony with our values, sustainable thinking and innovation is at the heart of everything we do.
We believe that impact lies in the details, the incremental improvements to how our belts are designed, manufactured, distributed, and marketed while keeping in mind the importance of comfort, durability and local manufacturing.
Aubier is a metaphor for how we impact the world: Like the growth rings of a tree or a pebble thrown into the water, a gentle wave in constant expansion.
It is through their aesthetics, ergonomics, ethical standards, and sustainability, that our products will create a positive impact over time.There lies our impact.